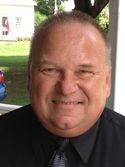 Kevin Fady –Tenor Sax, Front Man
Education RL Thomas HS Webster NY, St John Fisher/Nazareth College BA, studied Political Science/Economics Music, MBA Simon School at the University of Rochester
Musical Experience RL Thomas Band, Orchestra, Stage Band (Founded), Lead Alto Nazareth College Jazz Ensemble, Leader Soft n Easy which later changed name to Connection Band based in Rochester NY, former member Webster Village Band, West Webster Fireman's Band and Fairport Fireman's Band, Member T-Blast and the Horn Dogs Rochester Based Nightclub Band. Currently (since 2006) performer with Nik Entertainment performing primarily with Nik Lite, Rochester Rat Pack and Nik Fever the Wrath of Polyester. Lead tenor with Music Makers since 1998.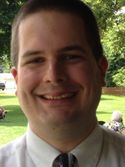 Brian is the lead trumpet player in the Music Makers Band. He earned both his Bachelors Degree in Music Education and Masters of Science in Music Education from Nazareth College, and studied trumpet with Joe Pera, Paul Gaspar, Ross Miller, and Paul Smoker.  Brian is currently the middle school band director at Honeoye Central School in Honeoye, NY, as well as a regular performer with The Skycoasters, the Greece Jazz Band, and other groups in the area. Brian has also worked and performed with artists such as Wayne Bergeron, Mic Gillette, Benny Golson, Al Chez, Arturo Sandoval, Gene Cornish, and Matt Catingub. He also serves as a NYSSMA all state adjudicator and the director of the church choir at the Honeoye UCC. He and his family currently live in Canandaigua, NY.
Todd plays lead alto saxophone and clarinet, joining the Music Makers Band in 2014. He has NYS Teacher Certification, and Music degrees from the Crane School of Music at SUNY Potsdam (BM), UB-Buffalo (MM), and a BS in Computer Science and Mathematics from SUNY Brockport. After a number of years as a school Band Director and Music teacher, Todd transitioned to a second career at the Regional Information Center at Wayne-Finger Lakes BOCES -- Educational Technology Service (EduTech). He also plays the saxophones, clarinet and flute with a variety of other bands, pit orchestras, and at other occasional events when called upon in and around Rochester. Todd grew up, has lived and worked "all over", from Spencerport to Boise (ID), Rochester, Tupper Lake, eventually moving back home and now living with his family in Spencerport, NY. 
[img align="inline" size="s" alt=""]data:
Maria D'Alesio Neale grew up in NJ and came to Rochester to attend the Eastman School of Music for music education. She graduated with minors in voice and saxophone. Maria worked as a teacher and administrator at Caledonia-Mumford, Warsaw, Honeoye and Rush-Henrietta Central Schools and as Director of Education for Genesee Country Museum. Along the way, she also picked up certification in driver education. Currently, Maria works at the Genesee Valley Educational Partnership teaching adult HSE (formerly GED) classes and Medical Office Skills.

In addition to playing saxophone with The Music Makers Band, Maria plays saxophone and sousaphone with Kelley's Heroes Marching Band and the Mark Time Marchers; piano with Just Playin' Folks, a five-piece band that plays pop music of the 40s, 50s and 60s; saxophone with LeRoy Town Band, a concert band. She has played piano and organ at St. Columba RC Church in Caledonia since 1980 and has been music director/pianist for several musical theater productions.

Maria lives in Caledonia with her husband, David. Now that their son, Harold, is grown and married to Emily, Maria's goal is to have a different musical activity for each day of the week.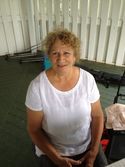 Patty started learning piano at age 8 while growing up near Buffalo, NY.  She played percussion in the Maryvale High School Orchestra & Band, then attended Buffalo State College, majoring in Elementary Music Education.  As a student in the college band Pat was highly influenced by the eminent director Dr. Joseph Wincenz.
For almost 50 years Patty enjoyed giving private piano lessons, then in 1990, when the "empty nest syndrome" hit, Patty began participating in numerous pit bands for several Rochester area theater groups, including RAPA, Webster Theater Guild & Bishop Kearney High School, plus an ongoing commitment with the Neighborhood Acting Company in her current "home town" of Ontario, NY.
The Webster Village Concert Band percussion section has been part of Pat's life in the summer on Thursdays for many years.
Patty is totally enjoying performing rhythm piano while covering the "bass" parts for the Music Makers Band.  Her 2 daughters, sons-in-law, plus 3 grandchildren are her biggest fans!